New equipment provided by Cinematronix is warranted against defects in materials and workmanship for a minimum period of one year from the date of purchase. Used equipment provided by Cinematronix is warranted against defects in materials and workmanship for 90 days from date of installation. Cinematronix will honor equipment manufacturers warranty for periods greater than one year, by providing replacement parts from the manufacturer and the on location technical services required to affect repairs. Warranty is for replacement parts and on-site technical services only and does not include any required travel time or travel related expenses. Shipping charges for replacement of defective parts are the responsibility of the customer, which may also include customs brokerage costs. There are no other express or implied warranties and no warranty of merchantability or fitness for a particular purpose.
During the warranty period Cinematronix will repair, or at its option replace, components which prove to be defective. Defects caused by modification, misuse or accidents, unauthorized customer repairs or any further damage caused by inadequate packaging for service returns are not covered by this warranty.
Limitation of liability: it is understood and agreed that Cinematronix' liability whether in contract, in tort, under any warranty, in negligence or otherwise shall not exceed the cost of repair or replacement of the defective components and under no circumstances shall Cinematronix be liable for incidental, special, direct, indirect or consequential damages, (including but not limited to damage to software or recorded audio or visual material), or loss of use, revenue or profit even if Cinematronix or its agents have been advised, orally or in writing,

Christie Digital Warranty
Christie Digital provides a standard limited warranty of three years on their digital cinema projectors. Christie warranty extensions are available for purchase on an annual basis.

Dolby Laboratories Warranty
Dolby Laboratories provides a standard limited hardware warranty of one year and three years of no cost software maintenance.

QSC Audio Products, Inc. ("QSC") guarantees its products to be free from defective material and / or workmanship for a period of three (3) years from date of sale.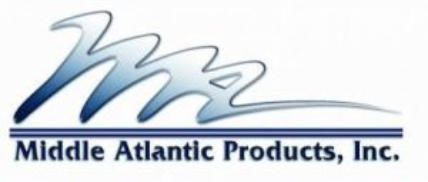 Middle Atlantic Products Warranty
Middle Atlantic Products, Inc. (the "Company") warrants the products manufactured by it to be free from defects in material or workmanship under normal use and conditions as follows: (I) for the lifetime of all sheet metal products, (II) for a period of seven (7) years from the date of shipment by the Company for casters and products constructed of wood, (III) for a period of three (3) years from date of shipment by the Company for power distribution, lighting, temperature, cooling and control products and products with slides or that rotate.